Please note this site is still under development
Monarch Butterflies & Colonial cities Feb 20-Mar 6, 2016, Click here
Our Bus Tours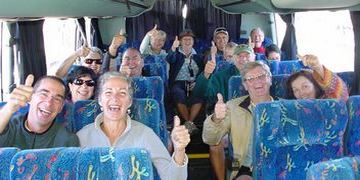 Caravanas de Mexico is a registered tour & RV Caravan company licensed to operate anywhere in Mexico. (see Certification document). We run several Mexico bus tours (in English, French & Spanish) a year within Mexico, usually aimed at tourists or ex-pats already in Mexico, and the occasional one out of Tucson, Az, often in conjunction with Vagabundos del Mar, a California based RV & Boat club. We are looking at expanding our operations to the general public in Canada & the US, for those who wish to fly into one of the major Mexican air hubs. We do theme based Mexican bus tour circuits of attractions based on historical or cultural significance We also do bus tours of major physical attractions like Copper Canyon and the Monarch Butterfly Reserve. We have local representatives in some areas, such as Puerto Vallarta, who organize some of our Mexican bus tours and we will refer people in these areas to them in most cases. Most of our bus tours are a week in length and cost from $750 to $1200 pp US. They all include first class hotel accomodation, meals and professional guides in your language.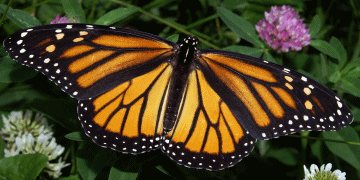 We will organize custom Mexican bus tours for clubs, groups of individuals and organizations who desire them. Normally we require 11 or 12 couples to make this viable and some lead time to get it organized. We have registered tour guides available all over Mexico and we can put together any circuit that interests you. We can also combine a tour with a stay at a beach resort. The only thing we cannot do, is arrange your airfare outside of Mexico. We are not registered to operate as a travel agency in Canada or the US, so you are responsible for arranging arifares for your own group.
About Us Gabriel Romero Chagoya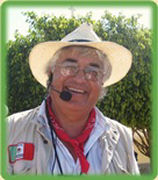 Gabriel is the owner of Caravanas de Mexico. He is a licensed tour guide and speaks several languages fluently (English, Spanish, French & Italian). Gabriel has worked for several Caravan companies based in several countries over the years. He has been university educated in Archaeology , Anthropology & Tourism and has also been an adult education teacher. Gabriel personally leads many of our tours, both ones associated with caravans and also stand alone bus tours of Copper Canyon and Colonial city routes.
Gabriel has been providing services for RVers and other RV Caravan companies (mainly Quebec based) for many years and is well known and respected in the industry. Gabriel has written articles on RVing in Mexico for Canadian Magazines. He lives in Xochicalco, Morelos and can be reached at (011 52) 551-131-1912 .
Gabriel can also be reached by email though the contact form on this site.
Payments
We accept Paypal or Visa via Paypal. We also accept bank transfers and will usually offer a discount for those who do this. This is also an option for Canadains to avoid exchange fees into US dollars as we can accept the Canadian equivalent of the US currency at the going rate (rather than the banks buy rate) via bank wire. Contact us for details. We can also accept a portion in cash in either US dollars or pesos.
RV Caravans
As well as Mexico Bus tours, we operate 1-3 Mexico RV Caravans a year. Check out our RV Caravan website for details on those at www.mexicorvbuddies.com
Safety
Our customers safety is our first consideration. We will not take customers into areas we consider unsafe. We have connections with police forces and the Green Angels (Mexican equivalent of AAA)